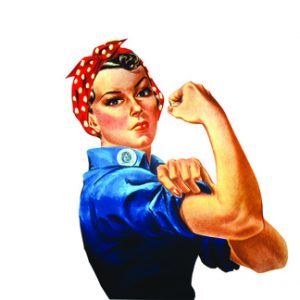 09 Mar

WHO RUN THE WORLD? GIRLS!

March seems to be the month of female empowerment, recognizing women and all the amazing things they accomplish. Hooray! Today (March 8th) we celebrate International Women's Days and Mother's Day on March 26th.

International Women's Day
International Women's Day has been an international known day since the early 1900' when women were fighting for better pay and the right to vote.
Now, International Women's Day is a day celebrated in many countries, celebrating the social, economic, cultural and political achievements of women. On this day many people use social media to post about influential women from the past and present with meaningful quotes.
Don't Forget About Mum!!
Here are some ideas on what to do for your Mum on Mother's Day to show how much you appreciate her (although it should be everyday)
Take her out to Brunch: Fancy or casual spending time with your Mum talking over mimosas will make any Mother's Day a good one.
Flowers: If you are not able to see your mother this Mother's Day send her flowers in the mail, a great classic way for her to know you're thankful and thinking about her on this day.
Meaningful jewelry: A long lasting gift that your mother can carry with her to be reminded of you are your love and respect that you have for her.
Female DJ's
Here at VNV Live we are so lucky to have our own talented female DJ's! Yet being a female in the DJ and Entertainment Industry is not the easiest task.
Difficult problems that female DJ's may face in their careers are
Women themselves doubt their own talent and abilities
Women DJ's that are so talented are seemed as a threat to male DJ's
If a man is looking to go out to hire a DJ, that man is most likely to hire a male DJ.
Last year in honour of International Women's Day BBC1 Radio station had a 39 hour long all women DJ Line up. This was an amazing opportunity to give women DJ's, who make up 10 percent of DJ's, their time to shine in the big spotlight of the DJ industry.
By Heather McArthur