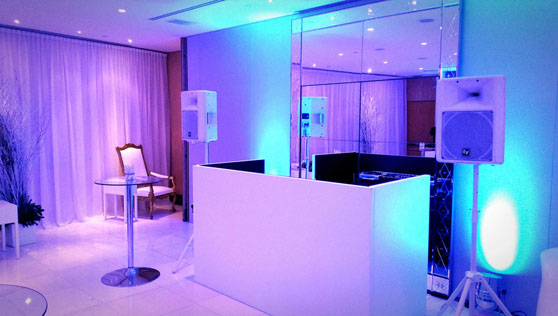 26 Mar

Wedding Frenzy

Is 2014 the year of the wedding DJ?! Lol

I'm sure it's not just us who has noticed that there seems to be a phenomenal amount of weddings this year!  Many people I have spoken to are attending at least 2 or 3 weddings of friends, family and work colleagues before the year is finished!
Every DJ, caterer, wedding planner, photographer, decorator, cake maker and more seems to be extremely busy this year and can't believe the early demand. I have been DJing at weddings for many years and both my DJ colleagues and I are truly inundated with enquiries.
 Why 2014 then? Why are so many people getting married this year?
This is the part where I should insert a quote from a famous wedding expert or someone who works at the National wedding board (is there such a thing???) that can back up what I'm saying! However, we couldn't find anything in time for finishing this article so you're just going to have to take my word for it! lol
Facts & stats or not we can only go by what we have experienced, and I kid you not that from January 1st 2014 we have been answering wedding enquires and they literally have been flying in left, right and centre. Some super organised couples have even been booking us for 2015 & 2016 already!
We still do have some dates for wedding DJs left in 2014 though so feel free to make your enquiry now.  We can also provide equipment only options on most weekends this year for those that just need the PA (aka sound) equipment, lighting, DJ booths and more.
This week is officially the beginning of 'the wedding season' for us, where we are doing 4 weddings at some very lovely venues (we won't say where just in case the crazy fans or paparazzi try to get us 😉 lol) and most weekends until mid October.
However here is a sneak peak at just some of the venues that we are already booked to DJ at this year:
Hilton Towerbridge | Decorium | Plaisterer's Hall | St Martin's In The Field | Crowne Plaza Docklands | Eltham Palace | Wrest Park | The Battersea Arts Centre | Grand Connaught Rooms | Orsett Hall | Northbrook Park | Hylands House | South Place Hotel
Some nice places right?! Don't worry we'll share as many pics as we can on our website or Facebook Page later this year!
A quick look back to 2013 for now though, and we must begin by wishing Femi & Jummy a Happy 1st Year Anniversary! We can't forget about one of the most vibrant weddings we did about this time last year to kick off the wedding season in 2013 at Corn Exchange, Rochester.
Click here for the full album on Facebook
(Photos by: www.stolenoranges.com)
 Check out what they said about us…
"Thank you Dean & team for making the journey to play at both our traditional and formal weddings. We think it's fair to say that the way the dance floor was still grooving after 4 hours of dancing is a huge testament to your amazing skills. From all the mid 20s to the senior citizens, everybody, and we mean EVERYBODY was feeling the hype. Speaking of which – Tobi, your hype man – you two make an incredible duo! We're not lying when we say that people still talk about the music at the wedding reception. You set it all up perfectly and kept everybody happy and excited. With a grateful heart, we say a big thank you!   Best regards, Femi & Jummy"
That wedding was amazing, dancing and partying until (and after) the lights came on! Lol
Although we did several winter weddings in December 2013, Adam & Kelly's wedding at The Langham London in November, brought our 2013 wedding season to a late, but spectacular end. The whole day was full of warmth, great energy & charisma.
 Check the full album on Facebook here
 (Photos by https://markseymourphotography.co.uk/)
Check out what they said about us…
I am honestly more than happy about choosing you to DJ at our wedding! We loved everything about your service from the music, equipment, ceremony flow, involvement with guests, to the extra songs at the end!    You went above and beyond what we expected and really kept the party going all night. Two thumbs up from me, my husband and our friends & family! We hope to have you DJ for us again soon!   All The Best,   Kelly & Adam Loveday
The father of the bride at this wedding definitely goes down as one of the coolest and most legendary father's of the bride ever, his speech was very entertaining! This wedding was certainly full of energy. It felt like it could have lasted for 24 hours and everyone would still have been dancing! Lol
Great memories.  🙂
(Photo by https://assassynation.co.uk)
If you too want legendary status at your wedding check this link for some ideas and inspiration on how to make a wedding speech that stands out from the rest…https://www.weddingideasmag.com/10-hilarious-wedding-speeches/
That dude in video number 2 needed a cordless mic though! They should have called VNV! lol 😉
So wish us luck people. This weekend we start what will be an excellent run of excitement, energy and memorable stories to tell.
We also want to congratulate all the couples getting married this year and beyond. We love being a part of such a momentous & memorable weddings!
Lastly to hear the story behind this very special and very unique first dance then give me a call, 07939 442 500. One of the best I've ever seen!
Until next time people, take care! Dean Carby VNV Sounds